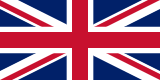 The "ValCoVol Whitepaper for recognition of competences acquired through volunteering" gives an overview about the current situation of informal and non-formal learning in six European countries and presents initiatives, best practices and materials with detailed explanations.


Das "ValCoVol Weißbuch zur Anerkennung der durch Freiwilligentätigkeit erworbenen Kompetenzen" gibt einen Überblick über die aktuelle Situation des informellen und non-formalen Lernens in sechs europäischen Ländern und stellt Initiativen, Gute Beispiele und Materialien mit detaillierten Erläuterungen vor.
"Biela kniha o uznávaní kompetencií získaných prostredníctvom dobrovoľníctva" poskytuje prehľad o súčasnej situácii neformálneho a informálneho vzdelávania v šiestich európskych krajinách a prezentuje iniciatívy, osvedčené postupy a materiály s podrobnými vysvetleniami.
"Bela knjiga na področju priznavanja kompetenc pridobljenih s prostovoljnim delom" bo omogočila vpogled v  trenutne razmere na področju priznavanja neformalnih in priložnostno pridobljenih znanj v šestih evropskih državah in predstavila primere dobrih praks iz partnerskih držav."

  "Bílá kniha o uznávání kompetencí získaných prostřednictvím dobrovoľnictví" poskytuje přehled o současném stavu neformálního a informálního vzdělávání v šesti evropských zemích a prezentuje iniciativy, osvědčené postupy a materiály s podrobnými vysvětleními.
  La "Whitepaper per il riconoscimento delle competenze acquisite attraverso il volontariato" fornisce una panoramica della situazione attuale riguardo l' apprendimento informale e non formale in sei paesi europei e presenta iniziative, buone pratiche, materiali e spiegazioni dettagliate.