The easily adaptable template ("Key Competences Template") for volunteer organisations identifies competences of volunteers rather than describes volunteers' work. This template will give employers meaningful information on competences of job applicants gained in voluntary work.
The template can be downloaded here for free in six languages.  It is drafted in WORD in order to copy the content on the business paper of volunteer organisations. Please make use of it!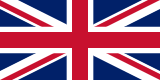 Confirmation of Key Competences and Skills Gained by Volunteers


Bestätigung über erworbene Schlüsselkompetenzen während der freiwilligen Mitarbeit

  Potvrzení dovedností nabytých dobrovolnictvím
Potvrdenie zručností nadobudnutých dobrovoľníctvom
POTRDILO O KLJUČNIH KOMPETENCAH PRIDOBLJENIH V OKVIRU PROSTOVOLJNEGA DELA
Validazione delle competenze chiave e delle abilità acquisite dai volontari
For German speaking representatives of volunteer organisations the Austrian Federal Ministry of Labour, Social Affairs, Health and Consumer Protection (Bundesministerium für Arbeit, Soziales, Gesundheit und Konsumentenschutz) offers a so called "Proof of voluntary activities"-template (version available since 2017). Have a look at the template with other valuable information!
Für deutschsprachige Vertreter/innen von Freiwilligenorganisationen bietet das österreichische Bundesministerium für Arbeit, Soziales, Gesundheit und Konsumentenschutz einen sogenannten "Nachweis über freiwillige Tätigkeiten" als Vorlage an (Version 2017).  Dieser Nachweis berücksichtigt auch erworbene Kompetenzen. Schauen Sie sich die Vorlage mit weiteren wertvollen Informationen an!
---
Merken
Merken
Merken
Merken
Merken